Details

Parent Category: Blog
Published: 07 May 2013
We would like to invite you to join us for an evening of music and discussion on the second day of Dying Matters Awareness Week 2013. This will also serve as the DeadSocial UK Launch Party

The 'Pop Up Coffee Shop Party' is open to all and free to attend.

- Tim Watt (Live)
- Drinks, Sushi and Brownies
- Discussion
- Helium Balloon inflation (send messages to your loved ones up above).
- Interactive "before I die I would like to..." wall

About the Pop Up Coffee Shop...

Throughout Dying Matters Awareness Week 2013 (13th -19th May 2013) DeadSocial will be running a number of events from the Collective 'Pop Up' in Camden. The 'Dying Matters Awareness Week Pop Up shop' is a not for profit venture and is only able to be taking place due to the kindness of volunteers and support from speakers, organisers and contributors. A special thank you to Camden Town Unlimited for providing the Pop Up space & Leverton's for balloons and drinks. The Space will be open between 9.30am-6pm each day. The party is only occurring on the Tuesday evening from 7pm. Tickets are not required for day time activities however tickets for the party are required and free the free ticketing platform below.
Live Music will be provided by Tim Watt
If you cannot attend the party then do not worry...
If you are unable to attend the party then please feel free to come down to the Dying Matters Pop Up coffee shop at a different time during the week.

- Seminars & workshops by End of Life: Doctors, Funeral Directors, Therapists etc
- 'Free Video Will' for all visitors. Filmed Professionally (Mon-Sat, 10-5pm)
- Free tea, coffee and cake throughout the week
- Pop Up Shop Launch party (Tuesday 14th 6pm-11pm), Live music, Sushi, networking
- Death Café's 100th event (Wednesday 15th March from 6pm-10pm) tea, coffee, brownies & cake
- Dying Matters Video screening (10am each morning)
- Dying Matters material to read and take away (throughout the week)
- "Before I die I would like to…" interactive wall (throughout the week)
- Helium Balloon message balloon send (throughout the week)

*Contributing pop up partners*

Dying Matters is an inclusive national coalition of 28,000 members, which aims to change public knowledge, attitudes and behaviours towards dying, death and bereavement.

DeadSocial is the social networking tool that enables us to say "goodbye" posthumously to our friends and family. This allows us to say goodbye in our own unique and individual way.

Camden Town Unlimited has been appointed by the business community to improve Camden Town as a place to work, live and visit. Their projects include the 'Collective Pop Up'.

Leverton & Sons have been independent funeral directors for over 220 years. The company's longevity is testament to their sensitivity to people's changing needs from one generation to the next

Hi Sushi providing high quality, hand rolled Sushi to Camden and the Westend. Hi Sushi's ambient restaurants are a favourite place to eat and relax for many in the Camden borough and London.

Tim Watt will be performing his beautiful and acoustic, indie-folk music tonight.

Tugba Tirpan is a professional filmmaker and photographer working within the arts, startup and fashion sectors.

For further information please contact Josh on This email address is being protected from spambots. You need JavaScript enabled to view it. or call 07868 823055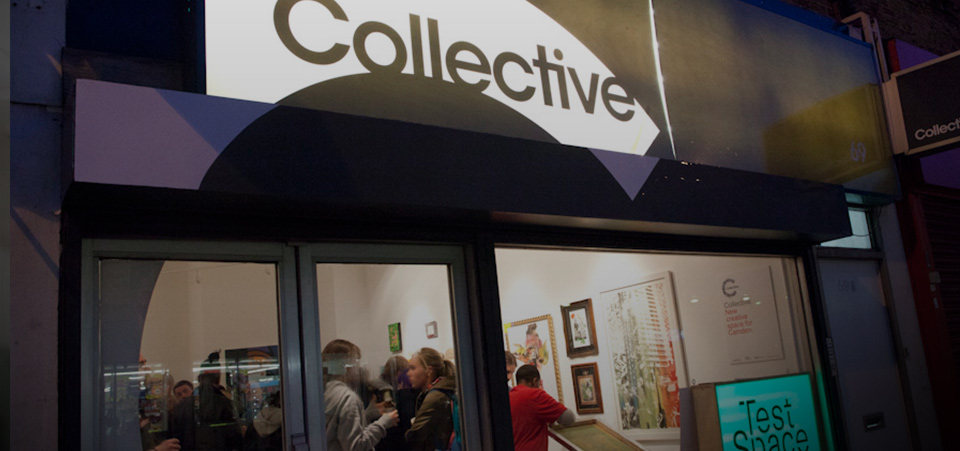 The Camden Collective Pop Up shop party is on Tuesday 15th May 7pm-11pm' and located at: 69 Camden High Street, London. Tickets are free but you must register. You can do this right above or via the link http://deadsocial-popup.eventbrite.com/
Closest Tubes are Camden Town & Mornington Crescent
Just incase you missed out ordering a ticket above.... You can reserve / register a free ticket for this event below 0 : )